As a company that aims to be the best in customer value, we extend our reach beyond our branches by engaging in our communities and staying up-to-date with the industries we serve. We take pride in being productive members of our communities and the associations and affiliates listed below.
Associated Equipment Distributors
​
AED is an international trade associated representing companies involved in the distribution, rental, and support of equipment used in construction, mining, forestry, power generation, agriculture, and industrial applications.
American Institute of Mining Engineers
​
As one of five engineering Founder Societies, AIME's mission is to support its member societies by exercising fiscal responsibility, distributing funds, facilitating interaction with the larger scientific and engineering community, and enhancing collaboration among member societies.
Associated Pennsylvania Constructors
​
APC is a trade association that unites over 400 members interested in Pennsylvania's road and bridge construction industry. It works diligently to facilitate its members' efforts to improve the Commonwealth's road and bridge network.
American Society of Highway Engineers
​
ASHE provides a forum for members and partners of the highway industry to promote a safe, efficient, and sustainable highway system through education, innovation, and fellowship.
​
COSTARS is the Commonwealth of Pennsylvania's cooperative purchasing program, serving as a conduit for members to seek opportunities for competitive contracts through a variety of suppliers all competing for members' business.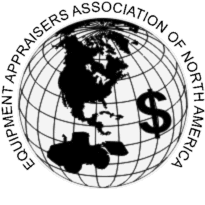 ​
HGACBuy is a nationwide government procurement service striving to make the process more efficient. All contracts available to participating members have been awarded by virtue of a public competitive procurement process compliant with state statutes. All units of local government are eligible.
Inter-County Contractors Association (Lancaster)
​
Operating in and around Lancaster County, the ICCA is a trade organization serving the construction industry. Members include excavating and paving contractors, subcontractors, material suppliers, equipment dealers, and insurance companies.
Pennsylvania Anthracite Council
​
PAC is a trade organization representing surface mine operators, prep plant operators, and suppliers of anthracite coal mined in the Commonwealth. PAC advances environmentally-safe mining, addresses legislative and regulatory issues, and encourages the utilization of anthracite and bituminous coal.
Pennsylvania Aggregates & Concrete Association
​
PACA is a member-driven trade association representing the aggregate and concrete industries on mining, taxation, transportation, air, water, and regulatory issues before the PA General Assembly. PACA monitors legislative issues, and informs its members.
Pennsylvania Highway Information Association
​
PHIA is Pennsylvania's leader in educating the public on the importance of a safe, modern highway system. Their mission is to help policymakers, the media, and the public understand that economic prosperity and quality of life cannot exist without a sound highway system.
Society for Mining, Metallury, & Exploration
​
SME is a professional society with over 15,000 members representing the minerals industry in more than 85 countries. SME advances the worldwide minerals community through information exchange and personal development.
​
Sourcewell, previously the National Joint Powers Alliance, is a self-supporting government organization that partners with education, government, and nonprofits to boost student and community success.